The truth about nonfiction is it's hard to write, but even harder to sell.
I know I have a good story. Heck, I know my story is great! So why is it so hard to sell? One word explains it all= PLATFORM.
With nonfiction you have to have a platform BEFORE the publishers will even look at your ms. A platform can vary, but it boils down to two simple questions.
How many people know your name?
How many people know/want to know your story?
For me the answer is a couple hundred.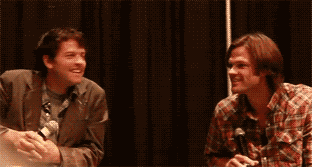 For publishers to pay attention to me the answer needs to be thousands.
So for ANYONE with a recognizable name, even if it's just that you are related to a famous person, you've got an instant platform right there! BUT for the average Joe-smo (like me) not having a built in platform attached to my last name, it means a TON of work.
I have friends ask when will my memoir be published. Well, the simple answer is, when I have a solid platform.
So, I'm here to ask for help.
I have so many people out there praying for me and supporting me with their kind words.... And I am so grateful....If you could just take it
one
step further.....
SPREAD THE WORD!!!
How?
Well, I have a Facebook author page and many of my friends have "liked" it, but has anyone "shared" the page and asked their friends to "like" it????? That would be HUGE!! EPIC!!! COLOSSAL!!
Something simple like-- "I've got a friend who's trying to get her memoir published. It's about what her life was like after being abducted and raped. She turned to God for strength and learned what it meant to truly trust Him in every situation. So could you please help support her?? ALL YOU HAVE TO DO IS LIKE HER AUTHOR PAGE! Let's show those publishers we want them to print her memoir! Thanks in advance! the link is --> https://www.facebook.com/pages/Amber-Mauldin/356857944418098
BELIEVE ME, I HATE IT SO MUCH THAT IT'S A NUMBERS GAME, BUT THE SAD TRUTH IS--IT IS! If a publisher sees I have 100 likes that means they
might
sell 20 memoirs. That would be a
total
profit loss for them and they won't risk it. But if they see 10,000 likes, they are going to perk up and realize "okay, people are really rooting for this girl, maybe I should give her a chance too."
And please, I feel the need to explain to my non-writer friends, this has never been and will never be about "getting rich".
About 1% of authors make the big bucks. Most authors barely make a few thousand a year! THEY MAKE LESS THAN EMPLOYEES WORKING AT MCDONALD'S!!! Seriously! By the time the publishers, agents, editors, and all the other people involved get their cut of the profits, the writer ends up with pennies on the dollar.
So why do it???
Because if I don't share my story with the world I might actually explode.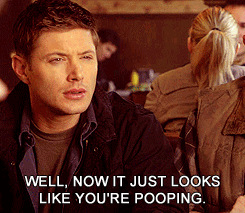 Okay, so maybe my head won't actually explode, but sometimes it feels overwhelming.
I just know my memoir would touch and impact so many lives for the Lord! And I know God has a plan for it, but I believe He wants to see me working for it daily. God doesn't want me sitting around waiting for Him to do it all.
I have faith in Him, but I know He is teaching me and testing me everyday so I can grow into the person He wants me to be.
This is a journey; not a destination.
Another way to build my platform is through public speaking. I've spoken a couple of times at my church and have another scheduled in November at a church a city away. If you know of any opportunities for public speaking
please
let me know. I don't care if it's a coffee shop, a youth group, an elderly women's group or in front of an entire church... my story is applicable to all (Turning to God during suffering). It's scary to stand in front of people an tell them about the hardest time in my life, but it honors the Lord. Many people go through difficult times, so if I can encourage others through what I learned, then I'm willing to put aside my fears and be bold for God.
So please help spread the word. Every retweet, share, tag, and post makes a difference. It's time to reach out past the people I know, but I can't do it without your help! Thanks sooo much!!!
EPHESIANS 6:20 "For which I am an ambassador in bonds: that herein I may speak boldly, as I ought to speak."
~Amber